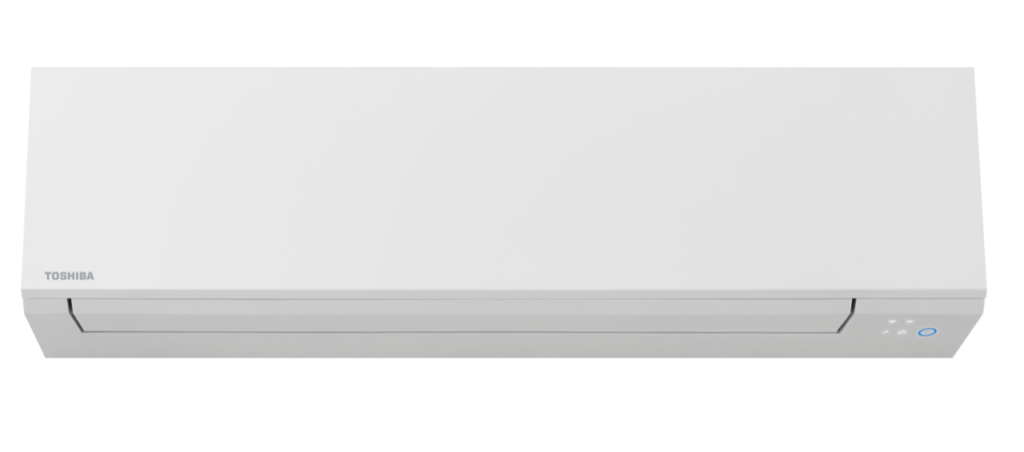 EDGE
Висока ефективност и безшумна работа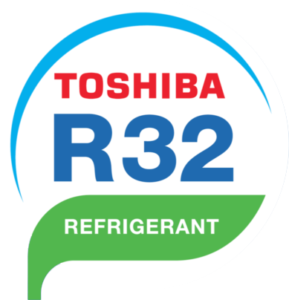 Straight lines and matte finish. This is Edge, Toshiba's brand new inverter air conditioner with the […]
ЕФЕКТИВНОСТ
SEER 8.60 | SCOP 6.80
ЕНЕРГИЕН КЛАС
А+++ при охлаждане / А+++ в отопление
BTU/h
10, 13, 16, 18, 22 & 24.000
ТИХА РАБОТА
Работа при много ниски нива на шум от 19 dB(A)
ЕФЕКТИВНОСТ
SEER 8.60 | SCOP 6.80
ЕНЕРГИЕН КЛАС
А+++ при охлаждане / А+++ в отопление
BTU/h
10, 13, 16, 18, 22 & 24.000
ТИХА РАБОТА
Работа при много ниски нива на шум от 19 dB(A)
Straight lines and matte finish. This is Edge, Toshiba's brand new inverter air conditioner with the most stylish and modern design. Its absolutely silent function will not disturb any of your activities: whether you are reading your favorite book, meditating, or simply sleeping, Edge will create the perfect atmosphere for you in silence.
Характеристики
TOP ENERGY CLASS A+++
EDGE is rated with A+++  Energy Class in units with less than 3.5kW capacity and with A++ in larger unit capacity, in cooling mode and with A +++ in heating mode, in warmer zone in all sizes.
This ensures very low power consumption in all operating conditions.
SILENT & QUIET OPERATIONS
Quiet mode reduces indoor unit noise level to less than 19dB(A). To turn this function on, press the FAN button on the remote control, reducing the speed and reaching the operating point at which the AC operates in silent.
In addition, the Silent function reduces the noise of the outdoor unit by up to -6dB(A) for your comfort and that of your neighbors.
DIGITAL DC TWIN ROTARY INVERTER
Digital DC Twin Rotary Inverter Compressor ensures a steady rotation speed and reduces any unwanted vibration. The results are unique:
Increased efficiency: The compressor has a particularly high efficiency at low rotational speeds and during long-running steady conditions.
Energy saving: Thanks to the anti-asymmetric twin-cylinder rotation, the compressor offers great energy savings and very powerful and reliable operation.
High reliability & low noise level: Stable performance with minimal friction loss. The ideal solution for noise-sensitive applications. The noise of the outdoor
unit during operation is almost negligible, and at the same time it ensures double lifespan for the compressor.
HADA Care Flow
This mode is a set louver position that generates indirect air flow to users, ensuring
better air distribution to homogenize room temperature up to 7 meters away.
In addition, HADA Care Flow mode makes stress-free condition for beauty skin and thus the skin of the users maintains its moisture levels throughout the air conditioner operation.
IAQ & ULTRA PURE FILTERS
Provide a clean, dust-free atmosphere, odors, micro-organisms and fine particles.
The Ultra Pure filter offers up to 94% purification of PM2.5.
PM2.5 refers to particulate matters coming from atmospheric pollution that have a diameter of less than 2.5 micrometers (μm). Studies have found a close link
between exposure to fine particles and lung disease or worsen chronic disease.
Toshiba Ultra-Pure filter captures up to 94% of PM2.5, creating healthy living spaces at home.
(1) Department of Microbiology, Faculty of Medicine Siriraj Hospital Mahidol University, BKK, Thailand (2) Betagro Science Center Co., Ltd., 900017366 (3) Nantong deli purification equipment factory Co, Ltd.
Wi-Fi Ready
You can operate EDGE from anywhere and anytime, using the Wi-Fi of your residence, for unparalleled comfort and energy savings. This feature requires a Wi-Fi adapter (not included in the product packaging)
COMFORT SLEEP
The unit will automatically adjust the temperature settings to create the best comfort levels in the sleeping hours.
MAGIC COIL
Toshiba's innovative, self-cleaning indoor coil coating. Magic Coil creates a
slippery surface that dust and dirt find particularly difficult to stick on. This way,
impurities get drained out of the unit during defrosting period. This results to an
always clean as new coil, without moisture build-up and mold. As the coil keeps
clean, energy efficiency is maintained, and healthy, odorless air is circulated
through the unit.
FIREPLACE MODE
With this groundbreaking function, the air conditioner acts as a heat diffuser from other sources that may be present in the room, such as a fireplace or radiator. In this way it contributes to better heat distribution in the room, maximizing the efficiency of all the heating system available in your room, saving you money.
ECO MODE
The ECO mode achieves even greater energy savings of 25% to 75% as the unit adapts its function to the needs of your space. This way, the unit only consumes the energy that is really needed.
8°C HEATING MODE
"8°C" button for automatic anti-frost during holiday periods, when the residence is not occupied for a long period of time.
ON DEMAND & SMART DEFROST
With Smart Defrost mode, the air conditioner only reverses the cooling cycle when required. The unit operates for longer periods of time with excellent performance even in the most adverse winter weather conditions. At the same time, in extreme winter temperatures, the On Demand Defrost mode can defrost the outdoor unit when the user so wishes, simply by pressing 16 a button on the remote control.
WEEKLY TIMER
Weekly timer with 4 freely programmable settings per day and 7 different programs per week.
AUTO RESTART
The air conditioner will automatically restart with the previous settings after a power failure.
AUTO DIAGNOSIS
The system will perform a thorough internal check and will signal any anomalies.
5 YEARS WARRANTY
Toshiba offers 5 years of warranty for all unit parts.
Техническа информация
Dimensions Indoor Unit (HxWxD)(mm)