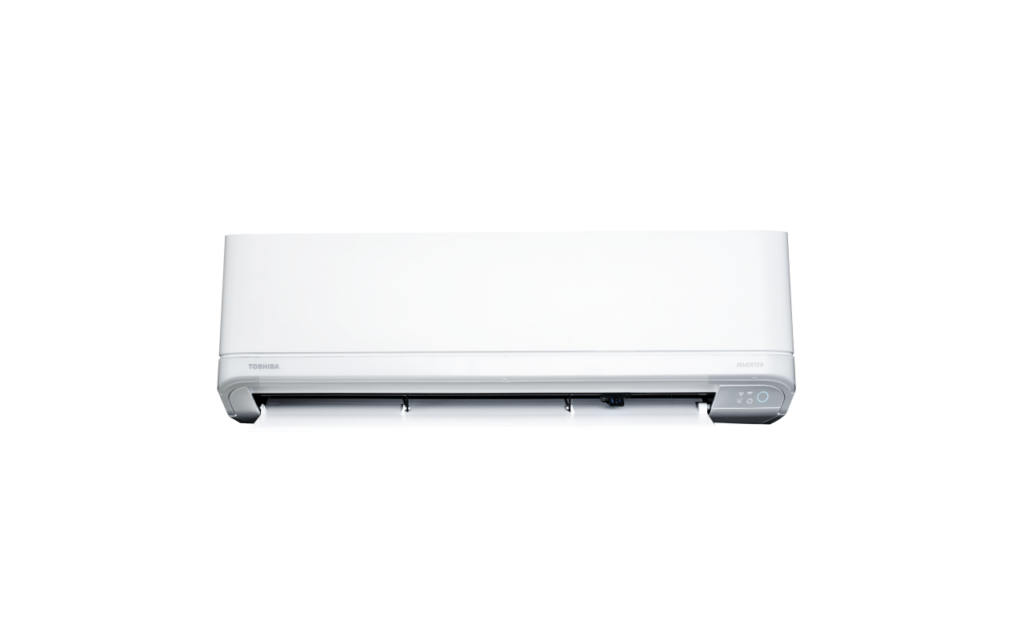 SHORAI Premium
Performance and air quality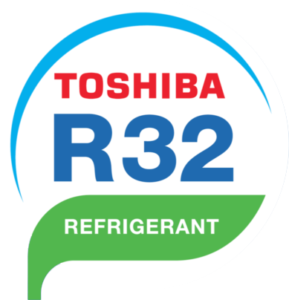 EFFICIENCY
SEER 7,30 | SCOP 5,90
ENERGY CLASS
Α++ in cooling | Α+++ in heating
BTU/h
10, 13, 16, 18, 22 & 24.000
IONIZER
With Plasma Ionizer, for clean indoor air
EFFICIENCY
SEER 7,30 | SCOP 5,90
ENERGY CLASS
Α++ in cooling | Α+++ in heating
BTU/h
10, 13, 16, 18, 22 & 24.000
IONIZER
With Plasma Ionizer, for clean indoor air
The sleek design of the SHORAI Premium and the highest standards in efficiency and comfort maximize energy savings and deliver exceptional indoor air quality.
Характеристики
HIGH ENERGY RATING
SHORAI Premium is classified in A ++ energy class in cooling and A +++ in heating, in warmer zone. This results in low power consumption in all operating conditions.
PLASMA IONIZER
Toshiba's powerful Plasma Ionizer accelerates the capture efficiency of air-floating impurities by generating Ozone (O3). When pollutants such as bacteria or viruses make contact with Ozone, they eventually become deactivated through oxidation. Subsequently, Ozone essentially reverts back to Oxygen (O2), making it a very environmentally friendly oxidant. The result is a clean, fresh and healthy environment, rich in Oxygen molecules, without any bad odors.
DIGITAL DC TWIN ROTARY INVERTER
Digital DC Twin Rotary Inverter Compressor ensures a steady rotation speed and reduces any unwanted vibration. The results are unique:
Increased efficiency: The compressor has a particularly high efficiency at low rotational speeds and during long-running steady conditions.
Energy saving: Thanks to the anti-asymmetric twin-cylinder rotation, the compressor offers great energy savings and very powerful and reliable operation.
High reliability & low noise level: Stable performance with minimal friction loss. The ideal solution for noise-sensitive applications. The noise of the outdoor
unit during operation is almost negligible, and at the same time it ensures double lifespan for the compressor.
SILENT OPERATIONS (OUTDOOR)
Silent 1 & 2 modes reduce outdoor unit's noise level by up to -6dB (A) for your comfort and that of your neighbors.
FIREPLACE MODE
With this groundbreaking function, the air conditioner acts as a heat diffuser from other sources that may be present in the room, such as a fireplace or radiator. In this way it contributes to better heat distribution in the room, maximizing the efficiency of all the heating system available in your room, saving you money.
MAGIC COIL
Toshiba's innovative, self-cleaning indoor coil coating. Magic Coil creates a slippery surface that dust and dirt find particularly difficult to stick on. This way, impurities get drained out of the unit during defrosting period. This results to an always clean as new coil, without moisture build-up and mold. As the coil keeps clean, energy efficiency is maintained, and healthy, odorless air is circulated through the unit.
ON DEMAND & SMART DEFROST
With Smart Defrost mode, the air conditioner only reverses the cooling cycle when required. The unit operates for longer periods of time with excellent performance even in the most adverse winter weather conditions. At the same time, in extreme winter temperatures, the On Demand Defrost mode can defrost the outdoor unit when the user so wishes, simply by pressing 16 a button on the remote control.
HIGH CORROSION PROTECTION
If you own a residence in a seaside area, then you are definitely aware of the decaying properties of sea salt on most outdoor installations. Toshiba is well aware of the operating problems arising from a corroded machine and has coated the main parts of
the outdoor units with high-level corrosion protection. With a Toshiba air conditioner, you will never find yourself in front of the heart-breaking image of a rusty machine that you will soon need to replace.
FIRE PROTECTION
To avoid the dangers that can be caused by small bugs or insects entering the electronic parts of the air conditioner, Toshiba encloses the indoor and outdoor unit with a complete firebox. This avoids short circuits that could cause fire while it also ensures that any possible fire will not spread to other parts of the device.
HIGH VOLTAGE PROTECTION
The outdoor circuit boards are specially designed to operate within a range so that the unit will not be affected by any voltage fluctuations. Also, a security system has been added to protect the electronic board from extremely high voltage, such as that created by lightning (up to 10,000 Volts).
8°C HEATING MODE
"8°C" button for automatic anti-frost during holiday periods, when the residence is not occupied for a long period of time.
HI-POWER
Just press the button on the remote control and the unit reaches the requested temperature immediately, so you enjoy the comfort you want immediately.
WEEKLY TIMER
The new remote control, with Toshiba's large illuminated liquid crystal display, and sliding panel, offers easy and quick commands for all functions of the unit. With its advanced scheduling system you can program 4 different operating conditions per day and 24 different operating conditions per week!
Easy installation and maintenance
All parts of Toshiba air conditioners are designed for easy installation and maintenance. It is ensured by the unit's design that it will be cleaned and maintained well, even by a less experienced technician.
Wi-Fi Ready
You can operate Shorai Premium from anywhere and anytime, using the Wi-Fi of your residence, for unparalleled comfort and energy savings. This feature requires a Wi-Fi adapter (not included in the product packaging)
Toshiba Home AC Control app
With the new Toshiba Home AC Control application you have complete control over the comfort level you desire.
5 users can control up to 10 units from the tablet or smartphone. It also provides the ability to control units per group for quick application of comfort conditions in selected areas. Find out more here.
COMFORT SLEEP
The unit will automatically adjust the temperature settings to create the best comfort levels in the sleeping hours.
7 YEARS WARRANTY
Toshiba offers 7 years of warranty for all unit parts. Learn more here.